Events
2019 Halton Freedom Festival
The Halton Black History Awareness Society (HBHAS) produces and promotes inclusivity events focusing on supporting the implementation of cultural history into the educational curriculum and public mind-set, and celebrating Canadian Black History contributors, cultures and community integration. We celebrate Halton's cultural history through dance, art, music, spoken word, historical literature, theatre and information/educational forums and workshops. At our Halton Freedom Celebration Festival, held annually on the August Civic weekend Saturday, you'll experience exceptional multi-cultural ambience infused with Cultural Crafts, Art in the Park, Cultural designer fashions and accessories, exquisite food, and youth and children's activities and workshops which complements the best in R&B, Reggae, Soul, Funk, African, Cuban, Jazz Fusion, Ska, Soca and Pop.

Our Emancipation Art Exhibit, "Celebrating Freedom" is held annually at various Halton locations throughout the month of August. Here you will meet a number of exquisite Canadian Black Artists and experience their artistry of love, bondage, beauty, family, and expression in illustrating their Emancipation. The HBHAS welcomes you to enjoy this enlightening free exhibition in kicking off our annual Halton Freedom Festival. 
The HBHAS Speakers' Forum is held throughout the year, encompassing theatre, spoken word, Canadian Black history presentations; spoken word, cultural education in diverse professions: heritage, genealogical and black history forums and workshops, inclusivity and diversity workshops and presentations, and mentorship programs. The Speakers are by subject matter experts, historians, genealogists, cultural and inclusivity educators, and multi-talented actors and actresses. Guests are constantly stating that they've learned more here in one session that throughout their careers or history. Appreciating that a lot of North America's rich black history was hidden or manipulated, these programs are extremely enriching and educational. We welcome individuals interested in discussing enhancement to their programs or presentations to reach out to hire speakers, performers, and musicians at
hbhas2015@gmail.com.
Video
2019 Halton Freedom Celebration Festival
It is the vision of the Halton Black History Awareness Society (HBHAS) to celebrate Halton's diverse cultures through Cultural Education, Cultural Enhancement and Cultural Entertainment. The Halton Black History Awareness Society is intent in supporting Halton's potential in being a Cultural Capital within Canada.
All venues are open to the public and promote inclusivity. The HBHAS constantly collaborates with a number of community partners in presentations and workshops within schools and community centers throughout the year towards the implementation of cultural history into our educational cultures.  Thank you for your interest.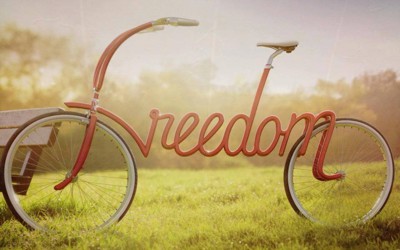 Click Here for Past Events
Please ... help fund this worthy project with a donation!