About Us
The Halton Black History Awareness Society (HBHAS) is an evolution of the 10 year old Burlington Black History Awareness Committee who have been involved in a number of activities and events including:
Ballet Creole "Tapestry" & Black history month launch
Broadway Musicals "Bubbling Brown Sugar", "Once on this Island"  and  "Aint Misbehavin", a Fats Waller Musical Revue  by Director Gordon Davis; "The Real McCoy" by playwright Andrew Moodie;
Variety Shows of storytelling, dancing and poetry reading by students directed by Gordon Davis
Burlington Art Centre Community Gallery Black History Art Exhibit - Professional and Student Art Exhibits
Burlington Heritage Month Community Fair
Poetry Slam dedicated to Black History;
Cultural Musical Showcases and Literary readings
Plays including "One Noble Journey" and "The Spirit of Harriet Tubman"
The Black History Awareness Race
Screening of the documentary "A Linc in Time"
Brunch honoring Ferguson Jenkins, Canada's Baseball Hall of Famer on the launch of Canada Post commemorative  stamp
Unveiling of the Black History Legacy poster by artist Robert  Small
A week of teaching students by Njacko Backo at schools from the Halton District and Halton Catholic District School Boards (HDCSB/HDSB) culminating with a concert for students, parents and the public and
Student led events on Black History in the educational system and educational/self esteem development
We have had the honour of collaborating with community organizations including Burlington Central Library, Joseph Brant Museum, Burlington Performing Arts Centre, Brant Hills Library, Burlington City Hall, Burlington Mall, Museums of Burlington, HDCSB, HDSB and numerous schools and heritage/cultural organizations and venues.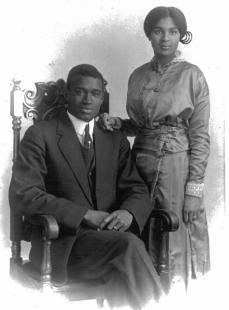 We welcome your participation in celebrating Halton's Inclusive Community.
It is our vision to celebrate Halton's Black "Community, Roots & Culture" as a model to like organizations, educators, contributors and historians.
Incorporated in affiliation with the Ontario Historical Society
Please ... help fund this worthy project with a donation!