Past Events
2018
HBHAS Halton Freedom Celebration Festival 2018
The annual HBHAS Halton Freedom Celebration Festival consists of exquisite music and dance acts, youth and children's events, artistic/musical and historical forums, as well as and extensive marketplace of cultural cuisine and memorabilia, historical and community literature and exceptional multi-culture ambiance. The 2018 event took place on August 4 at the Spencer Smith Park in Burlington, Ontario, Canada.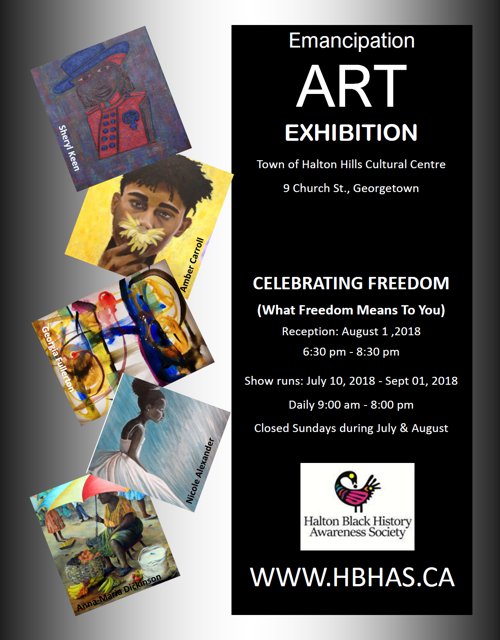 HBHAS Emancipation Art Exhibit 2018

The HBHAS Emancipation Art Exhibit took place at Halton Hills Cultural Centre in Georgetown, Ontario from July 10 to September 1st incorporating Canadian Artists' and Speaker presentations. [Participating Artists for 2018]

"Community, Roots & Culture" Symposium 2018

The annual Speakers' Symposium included historical, genealogical, and cultural speakers, authors, music and spoken word plus a marketplace of historical book suppliers and community / cultural vendors.
The 2018 Speakers' Symposium was hosted at the Art Gallery of Burlington on June 13, 2018.
Introducing: Leslie Lorraine McCurdy
"Actor, Playwright, Dancer, Choreographer, Singer, and Mentor; recipient of the 2014 and 2000 Mayor's Awards for "Artist of the Year" and "Outstanding Performing Artist" of Windsor Ontario respectively, Bachelors of Fine Art in dance with teaching certification from the University of Michigan and former choreographer and teaching assistant to Judith Jamison of the Alvin Ailey American Dance Theatre. Presenting: Things My Fore Sisters Saw - a one-woman play, where you will meet four women of African Descent who affected change in Canada: Marie-Joseph Angelique, a slave who was said to have burned down "half" of Montreal from whom we have the first slave narrative in North America; Rose Fortune, the first "policewoman" in North America who helped "freedom seekers" settle in Annapolis Royal Nova Scotia; Mary-Ann Shadd, the first North American woman to publish and edit a newspaper, amongst other things; and Viola Desmond who refused to give up a seat to segregation well before the celebrated Rosa Parks and who was recently named as the new face of the Canadian $10 bill. Experience the theatre production of how each of these women affected change in the Canada of their time and ours."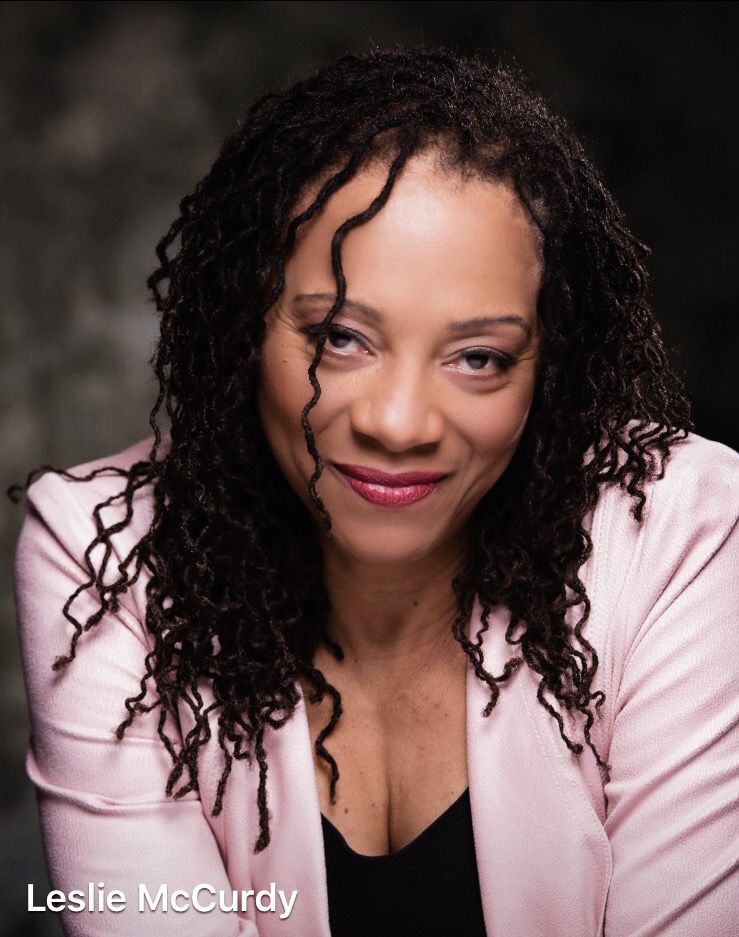 "I witnessed a performance that was beyond belief, completely mesmerizing, and almost indescribable in terms of the emotions it brought out in me…Ms. McCurdy's performance is one of the most amazing, compelling and thoughtful that I have ever had the good fortune of witnessing…something to be experienced by everyone…one will walk away changed forever!"
 Elizabeth A. Fellows, Birmingham, Michigan
2017
Black History Month Event (Feb. 2018) - "Honour Before Glory"
In commemoration of Black History Month and the 100th anniversary of the ending of World War 1, Griffin House National Historic Site proudly presented the film,  "Honour Before Glory" with special guest Councilor Matthew Green.   The event took place at the Ancaster Old Town Hall at 7:00 p.m. on Friday, February  16, 2018.
This highly acclaimed one hour docudrama featured Canada's one and only all Black Military Battalion that was first formed in WW1. The film payed homage to the Black soldiers in the No. 2 Construction Battalion who showed that the measure of man is made through the courage in his heart and not by the colour of his skin.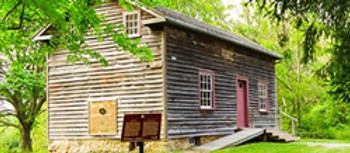 Black History Speakers' Forum 2017

Friday, August 4, 2017
Royal Botanical Gardens, 680 Plains Road West, Burlington, ON
This event included historical, genealogical, and cultural speakers, music and spoken word plus a marketplace of historical book suppliers and community/cultural vendors. Freedom Festival 2017 - Speakers Poster (pdf).
Festival Celebration 2017

Saturday, August 5, 2017
Spencer Smith Park, Burlington, Ontario
Exquisite musical and dance acts, youth and children's events, artistic/musical and historical forums, and an extensive marketplace of cultural cuisine and memorabilia, historical and community literature and exceptional multi cultural ambiance.
Art Exhibition 2017

The HBHAS Colours of Ontario - Four Seasons Art Exhibit took place at the Town of Halton Hills Cultural Centre - Helson Gallery, 9 Church St., Georgetown, from August 23 to September 2, 1917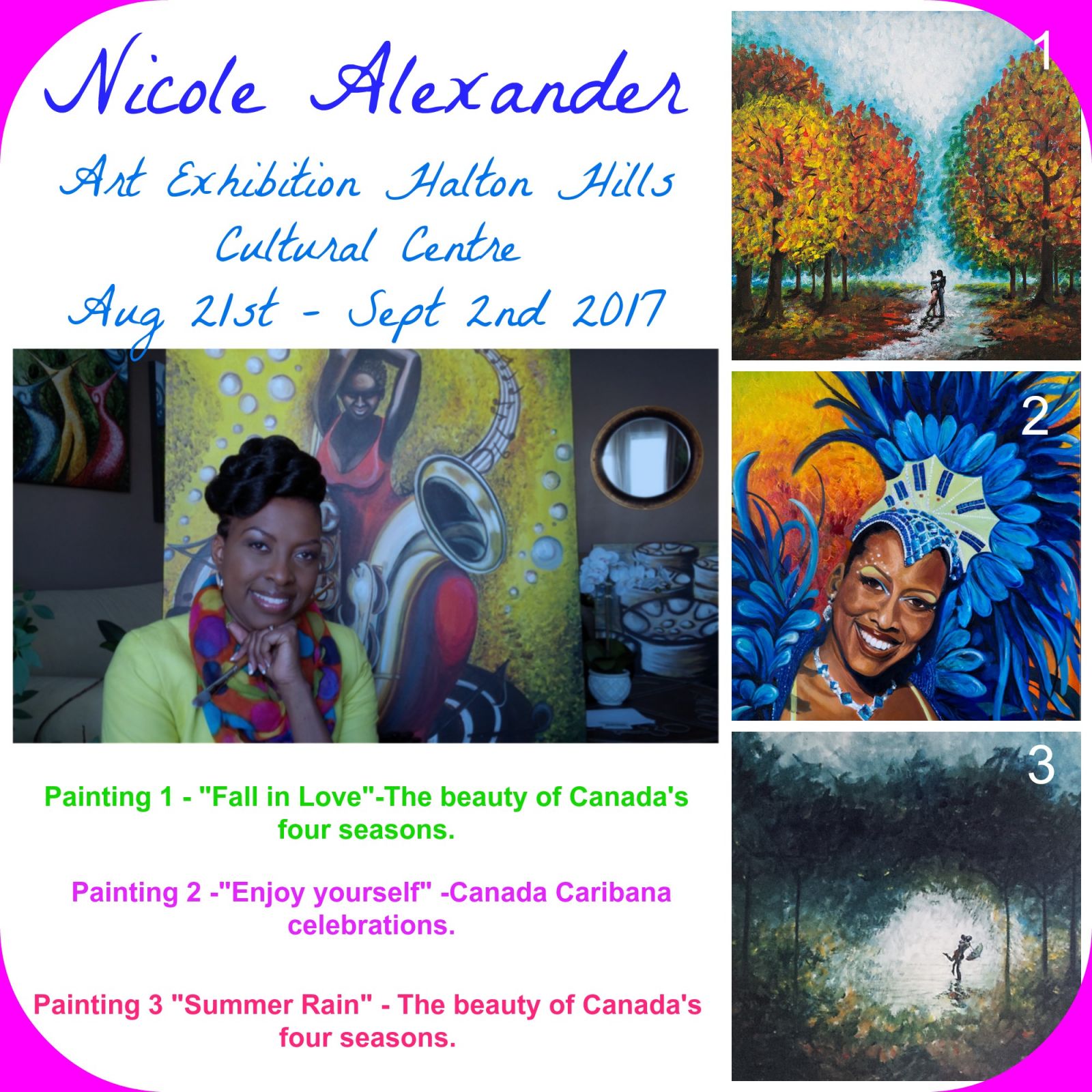 More 2017...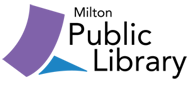 Februrary 1, 2018
Learned and celebrated Canada's rich and vibrant Black history and heritage that Black Canadians brought to this area through personal stories about growing up in the "last retreat of the Underground Railroad" from Dennis Scott, founder and Chair of the Halton Black History Awareness Society.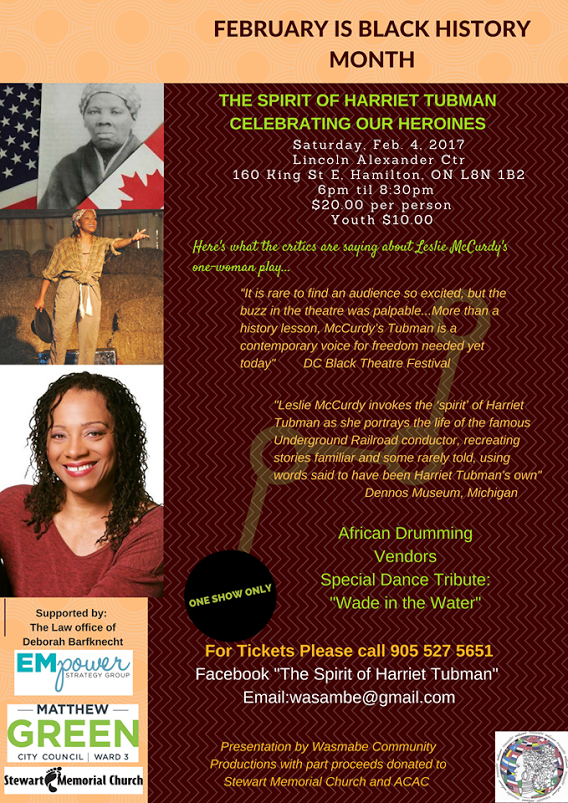 2016
Incorporation Launch & Fundraiser Friday, October 21, 2016

Thank you to the Blackburn Band for providing us with great entertainment at the Halton  Naval Veterans Association Hall, Burlington. 2016 Juno Nominee, Best Blues Band in Canada, Rolling Stone Magazine (2015), 2010 Maple Blues Award. Website: http://www.blackburnbrothersmusic.com/
Thank you Councillor, Paul Sharman, Burlington Ward 5 and Hamilton Black History Association President, Evelyn Myrie  for their words of congratulations, support. and encouragement. The event was total success with Lisa Scott, MC, and Keynote Speaker; Peter Slack, Sound & Recording Engineer and our HBHAS volunteers and committee members. Thank you to all who supported the HBHAS through donations and by attending this inaugural event!
2015
August 3, 2015 LaSalle Park, Burlington.Joseph Brant Day Pan AM / Parapan Am Celebrations
The Halton Black History Awareness Society (HBHAS) was pleased to present Natasha Henry, http://teachingafricancanadianhistory.weebly.com/) Founder of Fundi Educational Resources, speaking on local Black history and Canada's Emancipation Celebrations.
Natasha Henry  Founder of Fundi Educational Resources, Curriculum Development Support Resources Focusing on African Canadian History; Curriculum Consultant, Public & Private School Educator; Workshop Facilitator, Author and Keynote Speaker
Author Natasha Henry "Emancipation Day: Celebrating Freedom in Canada"
"The creation, development and evolution of this distinct African-Canadian practice …shows the significant role Emancipation Day played in many communities, and the continuing significance it has for people from coast to coast" www.dundurn.com
Recipient of the Gold 2014 Moonbeam's Children's Books Award for multicultural nonfiction, writer of 2 books on Emancipation Celebrations in Canada and a 3 book series by the Sankofa Black Heritage Collection, Natasha's presentation will focus on the importance of cultural and historical education in the Private & Public school sectors.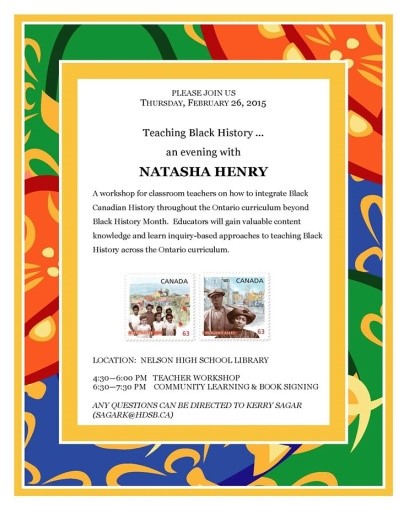 Natasha will be an exceptional and important collaborator towards promoting inclusively through educating our "Community, Roots and Cultures" as a model for diverse community groups.
Please ... help fund this worthy project with a donation!