Events
Black History Month Event - "Honour Before Glory"
In commemoration of Black History Month and the 100th anniversary of the ending of World War 1, Griffin House National Historic Site proudly presents the film,  "Honour Before Glory" with special guest Councilor Matthew Green.   The event takes place at the Ancaster Old Town Hall at 7:00 p.m. on Friday, February  16, 2018.
This highly acclaimed one hour docudrama features Canada's one and only all Black Military Battalion that was first formed in WW1. The film pays homage to the Black soldiers in the No. 2 Construction Battalion who showed that the measure of man is made through the courage in his heart and not by the colour of his skin.
Admission is free. Light refreshments will be served.
The Ancaster Old Town Hall is located at 310 Wilson Street East in Ancaster.  Admission to the event is free.   Light refreshments will be served.   For more information about Griffin House and other museum events, please visit www.hamilton.ca/fieldcote.
Media Contacts:
Lois M. Corey, Curator
Or Daryl MacTavish, Program Coordinator
Or Anne Jarvis, Historical Interpreter, Griffin House
Fieldcote Memorial Park and Museum / Griffin House/Old Town Hall
Tourism and Culture Division
Planning and Economic Development Department, City of Hamilton
905-648-8144
Lois.Corey@hamilton.ca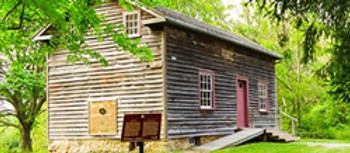 Friday, February 16, 2018
7:00 p.m
Ancaster Old Town Hall
310 Wilson Street East
Ancaster, Ontario

For Vendors:
This is your opportunity to participate as a vendor in the 2018  Halton Freedom Festival, taking place from August 4th to September 2nd within Halton Region communities.  It is the vision of the Halton Black History Awareness Society (HBHAS) to celebrate Halton's diverse cultures through Cultural Education, Cultural Enhancement and Cultural Entertainment. The HBHAS is interested in food, community, and cultural vendors for the August 4, 2018 Halton Freedom Celebration Festival (1000+ participants) and community and cultural vendors for its August 2nd Speakers' Forum (250 audience). Click here for more information.
Click Here to download the Vendor Application.
Past Events
Art Exhibition
Colours of Ontario - Four Seasons
Reception: Tuesday, August 22, 2017 • 6:30 pm to 9:30 pm
General Showing: August 23 to September 2 •  9:00 am TO 8:00 pm

Town of Halton Hills Cultural Centre
Helson Gallery
9 Church St., Georgetown
For more information click here contact us.
Click here to download the Art Exhibition Poster (pdf).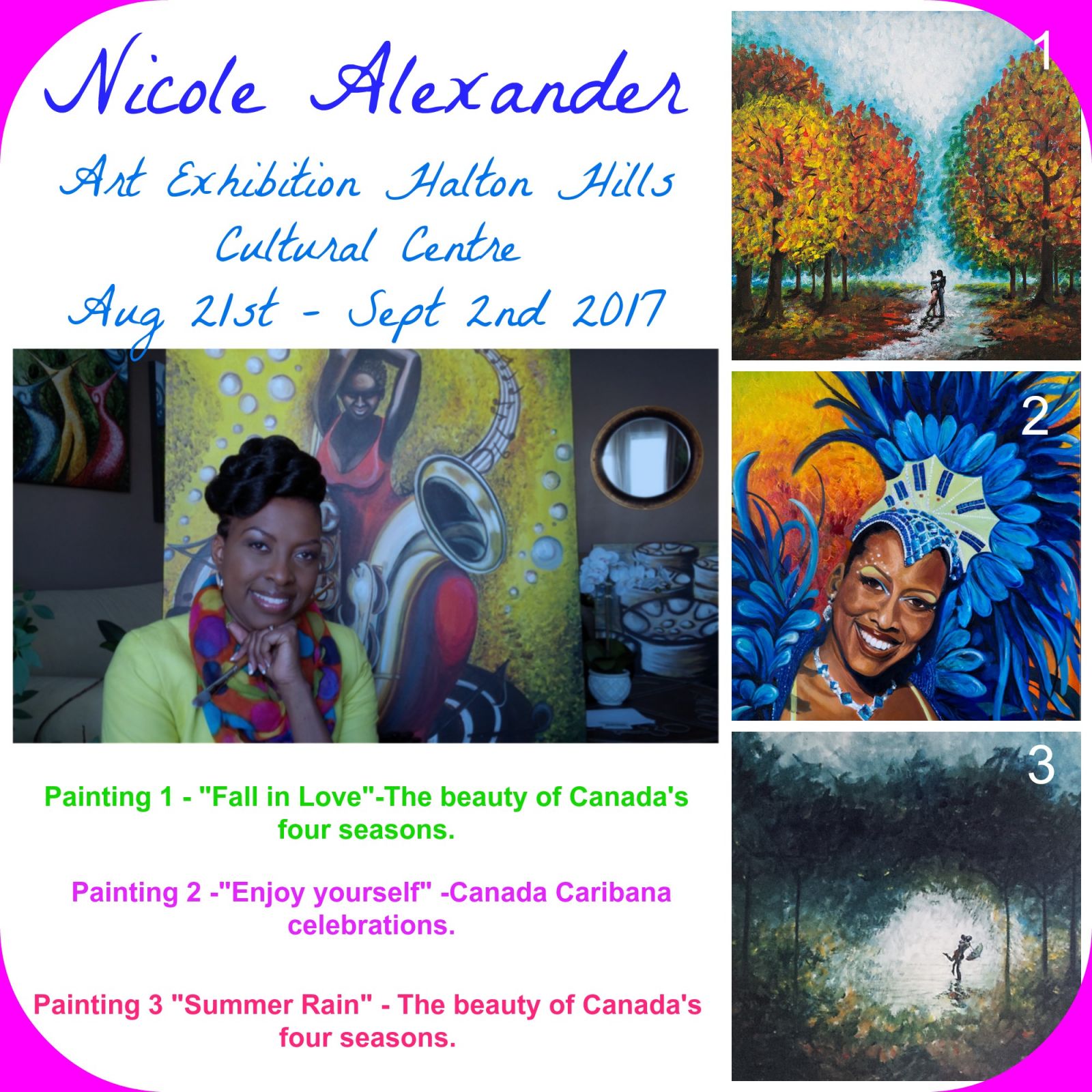 Black History Speakers' Forum
Friday, August 4, 2017
Registration: 6:30 to 7:00 pm • Event: 7:00 to 9:00 pm
Admission: $25 (Early Bird) • $30 At Door • Seniors & Students $20
Royal Botanical Gardens, 680 Plains Road West, Burlington, ON
This event includes historical, genealogical, and cultural speakers, music and spoken word plus a marketplace of historical book suppliers and community/cultural vendors. 
For more information click here contact us.
Click here to download the Speaker's Poster (pdf).
Festival Celebration
Saturday, August 5, 2017
Spencer Smith Park
Burlington, Ontario
Exquisite musical and dance acts, youth and children's events, artistic/musical and historical forums, and an extensive marketplace of cultural cuisine and memorabilia, historical and community literature and exceptional multi cultural ambiance.
For more information click here contact us.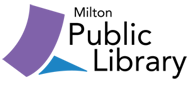 Wednesday Feb. 1 - Milton Public Library, 1010 Main Street East, Milton                                       7:00 PM - 8:30 PM  Main Library
Learn about Canada's rich and vibrant Black history, and celebrate the heritage that Black Canadians brought to this area. Hear personal stories about growing up in the "last retreat of the Underground Railroad" from Dennis Scott, founder and Chair of the Halton Black History Awareness Society.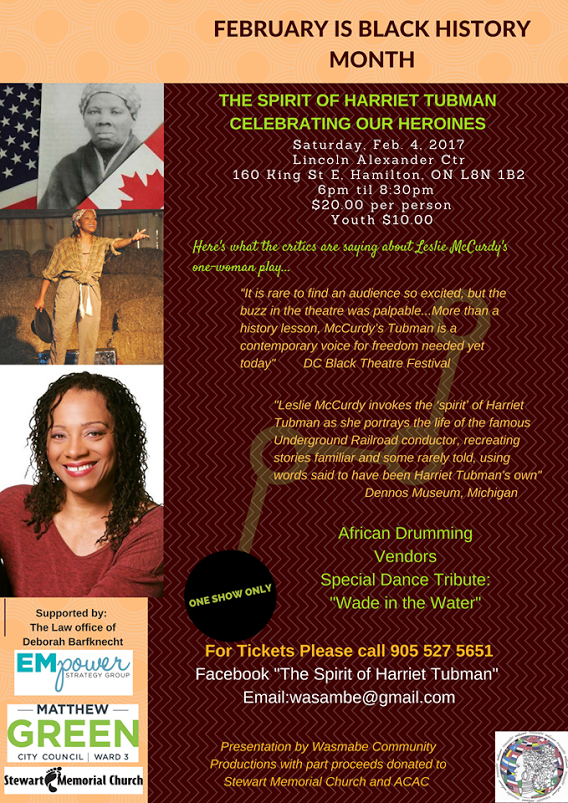 Incorporation Launch & Fundraiser
Friday, October 21, 2016

Thank you to the Blackburn Band for providing us with great entertainment at the Halton  Naval Veterans Association Hall, Burlington.
2016 Juno Nominee
Best Blues Band in Canada
Rolling Stone Magazine (2015)
2010 Maple Blues Award
Please visit their website at: http://www.blackburnbrothersmusic.com/
Thank you Councillor, Paul Sharman, Burlington Ward 5 and Hamilton Black History Association President, Evelyn Myrie  for their words of congratulations, support. and encouragement.
The event was total success with Lisa Scott, MC, and Keynote Speaker; Peter Slack, Sound & Recording Engineer and our HBHAS volunteers and committee members.
Thank you to all those who supported the HBHAS through donations and by attending this inaugural event!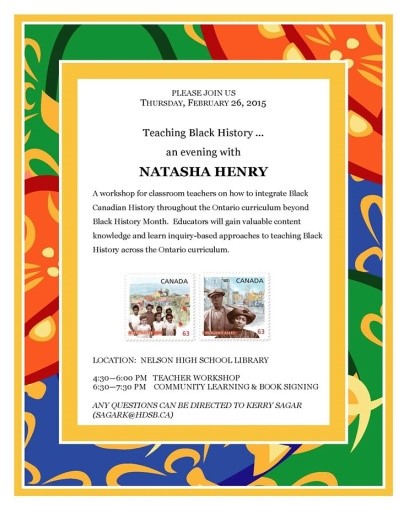 Natasha Henry  Founder of Fundi Educational Resources, Curriculum Development Support Resources Focusing on African Canadian History; Curriculum Consultant, Public & Private School Educator; Workshop Facilitator, Author and Keynote Speaker
 Author Natasha Henry "Emancipation Day: Celebrating Freedom in Canada"
"The creation, development and evolution of this distinct African-Canadian practice …shows the significant role Emancipation Day played in many communities, and the continuing significance it has for people from coast to coast" www.dundurn.com
Joseph Brant Day Pan AM / Parapan Am Celebrations
August 3rd 2015, LaSalle Park, Burlington
The Halton Black History Awareness Society (HBHAS) is pleased to present Natasha Henry, http://teachingafricancanadianhistory.weebly.com/) Founder of Fundi Educational Resources, speaking on local Black history and Canada's Emancipation Celebrations.
Recipient of the Gold 2014 Moonbeam's Children's Books Award for multicultural nonfiction, writer of 2 books on Emancipation Celebrations in Canada and a 3 book series by the Sankofa Black Heritage Collection, Natasha's presentation will focus on the importance of cultural and historical education in the Private & Public school sectors.
Natasha will be an exceptional and important collaborator towards promoting inclusivity through educating our "Community, Roots and Cultures" as a model for diverse community groups.
We welcome you, and your friends and relatives, to experience this cultural and community appreciation and look forward to your participation and discussion. 
Please ... help fund this worthy project with a donation!